Professional Cleaning – Top Maid Services
Platinum Maid's certified cleaning team can provide you with the best quality residential cleaning services possible, focusing on deep cleaning services for your home or apartment, including deep cleaning bathrooms, kitchens, bedrooms, storage rooms and every other space imaginable.
Our certified maids are fully vetted, follow a strict code of home cleaning rules, and are highly trained to provide you with the best-quality maid service possible.
Serving All of Northern Virginia!
Platinum Maid can accommodate any of your deep cleaning requirements and, unlike many other maid services, we treat your home or apartment with the utmost care they deserve. Our certified maids come with the highest professionalism in the industry and pay extremely close attention to detail, which is one of the reasons why Platinum Maid has been so successful and trusted for so many years.
Other professional house cleaning companies in the Northern Virginia area perform a rotational cleaning system, meaning different portions of your house get cleaned on each visit. Every one of our maids perform the same Platinum-50 Care System on every appointment, ensuring that you get the maximum service every visit.
Other house cleaning services will even distinguish between spring cleaning and full house cleaning but here at Platinum Maid we clean deep every time! Our maids treat each house cleaning visit as if it was their first!
Your search for the finest level of quality professional residential cleaning services ends with Platinum Maid, where we provide you with nothing but the best quality house cleaning services and home cleaning services available!
Deep Cleaning on Every Visit
…which includes our Platinum-50 Care System and more: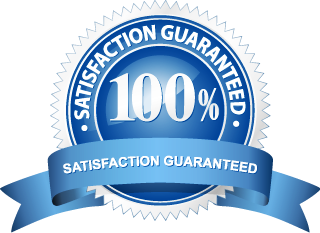 Kitchen Cleaning
Clean countertops and backsplash
Sink cleaned and disinfected
Cabinets cleaned
Floor washed
Clean all appliances
Baseboard dusted
Trash emptied
Tables and chairs cleaned
Blinds dusted
Windowsills cleaned
Wood floors damp mopped
Remove all dust
Bathrooms
Sinks thoroughly cleaned and sanitized
Tub cleaned and sanitized
Toilets cleaned and disinfected
Mirrors cleaned
Vanity top cleaned
Tiles cleaned
Chrome fixtures cleaned and shined
Floors washed
Baseboard dusted
Trash emptied
Windowsills cleaned
Remove all dust
Bedrooms
Carpet/Floor vacuumed
Beds made
Cobwebs removed
Mirrors cleaned
Windowsills dusted and cleaned
Blinds dusted
Trash emptied
Wood floors damp mopped
Baseboards dusted
Picture frames dusted
Clean under bed if accessible
Lampshades dusted
Remove all dust
All Other Living areas, Stairs and Hallways
Cobwebs removed
Wood floors damp mopped
Carpets vacuumed
All areas dusted
Picture frames dusted
Sofa cushions and pillows straightened
Baseboard dusted
Windowsills, Glass tables, and Lamp shades cleaned
Blinds dusted
Trash emptied
Books, magazines, and newspapers straightened
Stairs vacuumed or damp mopped
Remove all dust